Pre Orders vs. In Stock Orders
Our business is split into two different types of orders; in-stock orders and pre-orders.
In stock orders are similar to other items you purchase online, wherein you purchase the jean then it is promptly shipped out to you after the order had been processed.
PRE-ORDERS
For Pre-orders, you purchase the jean while it is still in production, then the jean does not ship out to you until you are ready. We do this to be able to try unique small batch collector denims for our customers and we give you a price-break for buying the jean early. Because of our limited stock, many of our customers have began purchasing our pre-orders to reserve their pair before the entire roll of denim is sold and out of stock.
Pre-orders now make a large amount of our denim purchases and releases, so we highly recommend that any customers that can not find a jean in their size be sure to check out the pre-order collection.
GETTING TO THE PRE-ORDER COLLECTION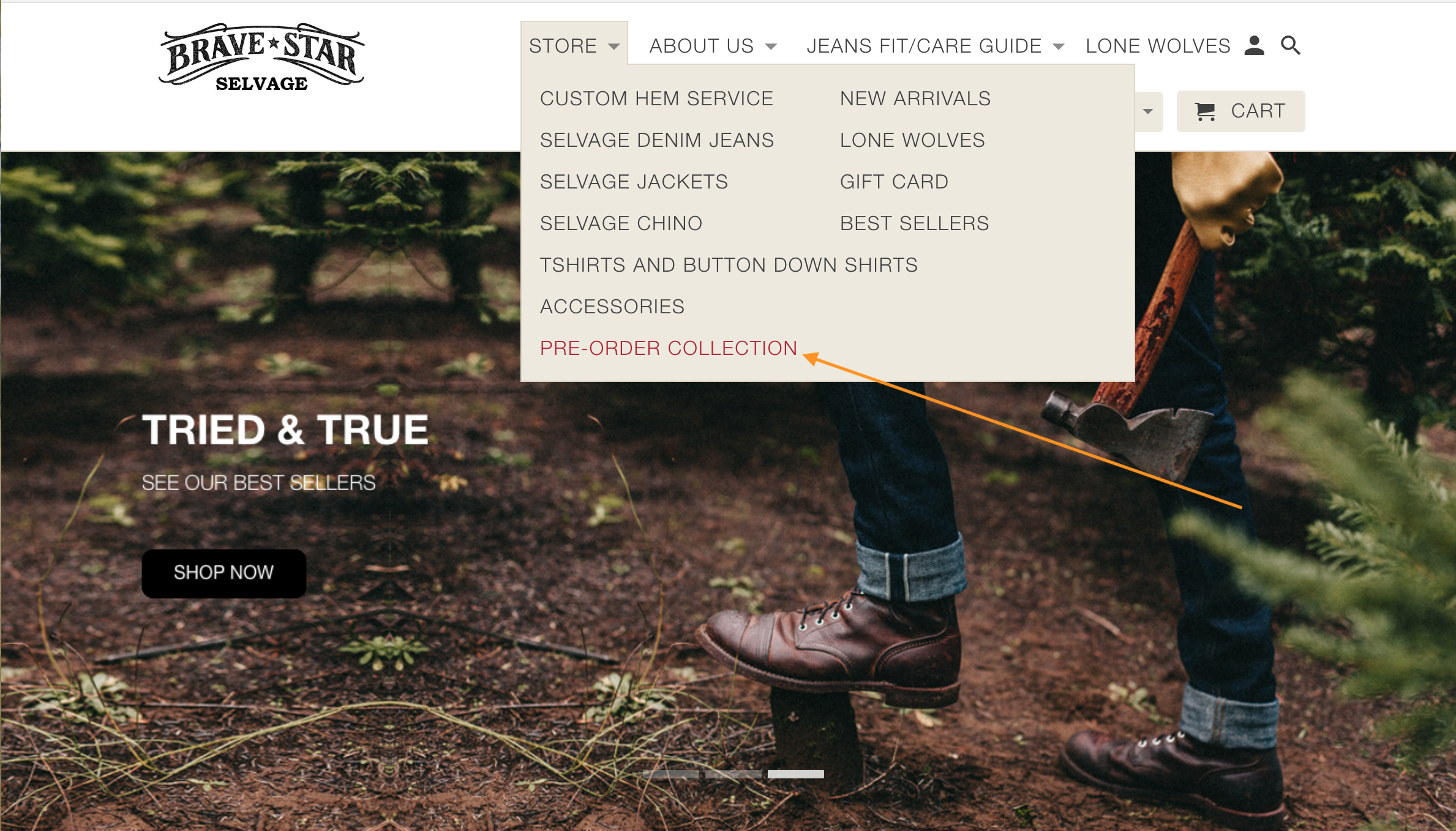 WHICH PRODUCT IS A PRE-ORDER AND WHEN IT WILL SHIP
A pre-order will be marked by showing "Pre-Order" at the end of the title. There will also be a delivery date for the pre-order listed in the product description page, as shown in the photo below.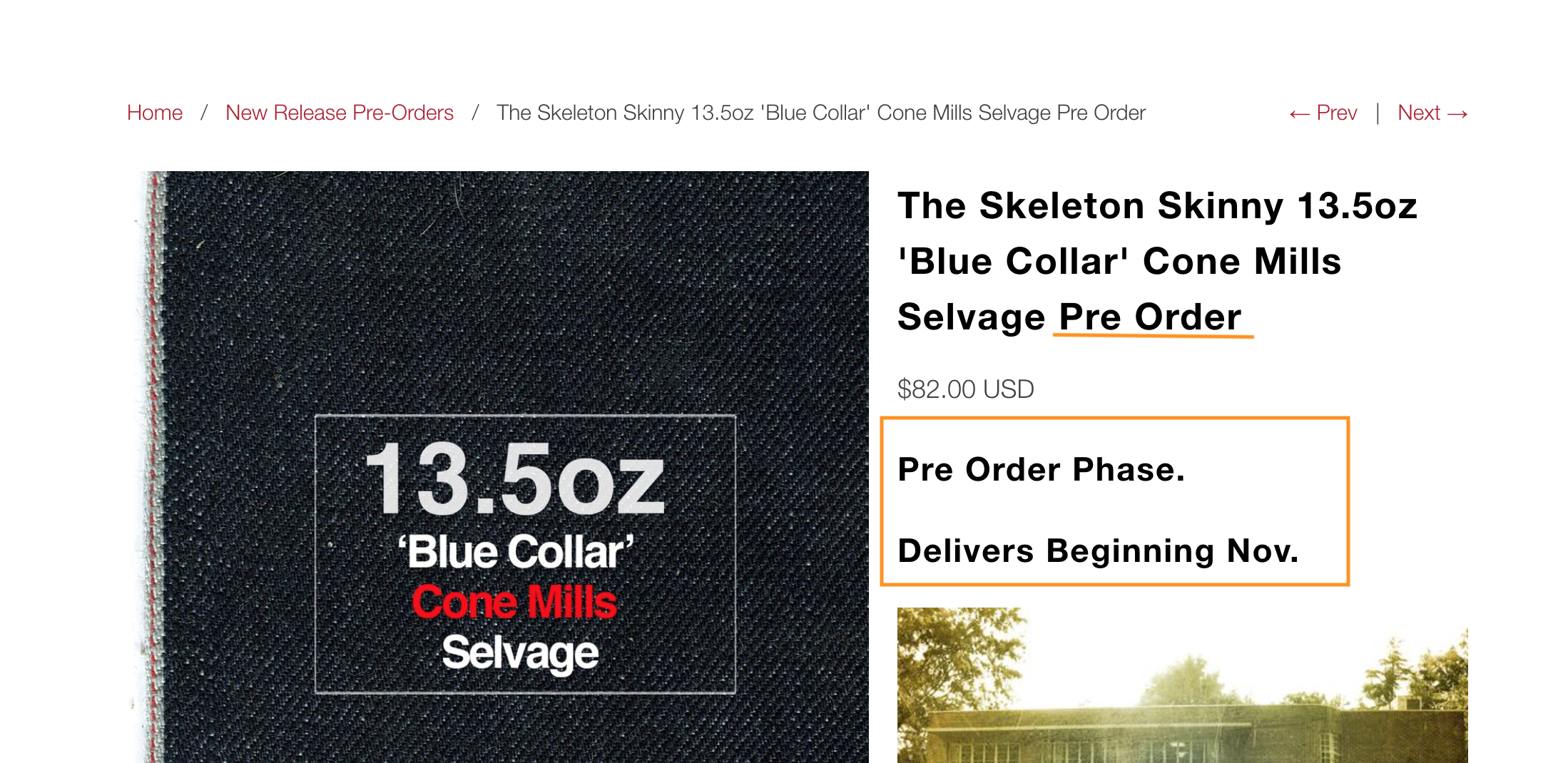 ---
---